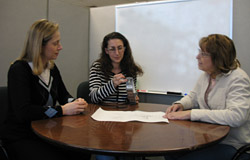 Capabilities
We are dedicated to the development and delivery of the highest quality energy storage systems and solutions for our customers. Cobasys uses many disciplines - innovation, technology, responsiveness, customer application support, integration, engineering, manufacturing and testing to deliver our products and services.
In order to successfully integrate products, Cobasys:
Develops Battery Management Systems (BMS) software
Has full, in-house electronic control systems, engineering and development capabilities
Uses Computer-Aided Design (CAD) tools
Application Development
Our experienced Application Engineers and Customer Support Group understand that your issues are as unique as your company. We are focused on finding the solution for your application issue or problem. Our Team is constantly looking to find ways to apply our technology, experience and products to provide the most effective solution that is cost efficient and tailored specifically for your application.
Engineering Systems
The Battery Systems Engineering and Development Team focuses on systems design and engineering to provide the highest degree of support and integration and is comprised of many functional disciplines including: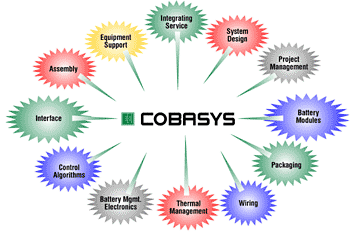 Systems engineering
Mechanical engineering
Electrical engineering
Applications engineering
Validation engineering
Prototype tooling and build
Computer-aided design
Project management
APQP implementation
Technical support
Configuration
Supplier quality management