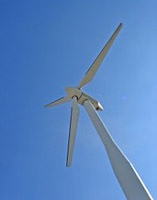 When backup power is needed, Cobasys is ready to deliver energy storage solutions for Uninterruptible Power Supply (UPS), Telecom and Renewables.
NiGUARD, NiGEN and NiCOM energy systems can be easily configured to provide the power and energy you require.
Cobasys stationary products, like all of our energy storage systems are comprised of our patented NiMH technology. Many years of development have resulted in safe, reliable and environmentally responsible solutions to address the concerns of energy storage for a variety of applications.
---

The energy storage systems for UPS applications
> View Product Information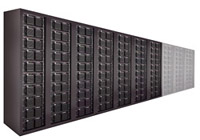 Exceptional high rate performance
More energy in Less Space

Up to 77% weight savings
Up to 66% space savings

Scalable
Long life
Low maintenance
Ideal for Peak Shaving
Able to meet the demanding requirements in virtually every UPS application
Up to 77% weight savings
Up to 66% space savings
Intelligent monitoring
Safe
Environmentally friendly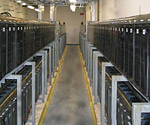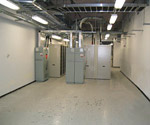 Before NiGUARD system installation, a rack of typical batteries looked like the photo to the left. To the right, the NiGUARD system shows how a vast amount of floor space can now be put to other uses.
---

Energy storage systems solutions for High Power Short Term Backup applications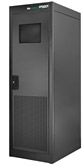 > View Product Information
Uninterrupted emergency backup power
Simple to install and operate
Intelligent monitoring system
Long life
Power range 80kW to 720kW in one cabinet - 80 kW increments
Weight and space saving
Operates under wide temperature range
Reduced cost of ownership
Scalable
Environmentally friendly
---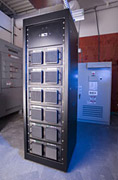 RENEWABLES The energy storage systems solutions for Renewable applications
> View Product Information
Excellent for peak shaving, load leveling and power quality applications where high energy storage, quick power response and long cycle life are critical
Cost effective
Excellent for indoor and outdoor applications
Superior performance over a wide temperature range
Rugged and durable
Providing years of reliable service
Low maintenance
No dangerous liquids to handle
Full system - ready for "plug-and-play" use
Scalable
Environmentally friendly
Self Monitoring



---

The energy storage systems solutions for Telecommunications applications
> View Product Information
Excellent for use in a wide variety of telecommunications applications
Indoor (rack systems)
High reliability and long life over a wide temperature range
Low maintenance
Full systems
Easy to install and maintain
More energy in less space